Nvidia as a company was invented 30 years ago on 5th April 1993. From starting as a small company made by 3 engineers, it has become a pioneer in GPU technology.
30 years ago, on 5th of April in the year 1993, three engineers were sitting inside a diner. During discussion, they realized that the computing abilities back then were not enough and graphics acceleration based computing was the way forward. When used in video games, it could solve many computing problems with high amount of sales expected. This is when Nvidia was founded.
The three people who founded Nvidia were no small timers. It included the now prominent face of Nvidia, it's current CEO Jensen Huang, who was one of the directors at a semiconductor company LSI Logic and also worked as a microprocessor designer at AMD (yes, Jensen used to work for AMD when it was a CPU company).
The other two were Chris Malachowsky, who was an engineer at Sun Microsystems and Curtis Priem who was a graphics chip designer at IBM and Sun Microsystems. Together, they founded Nvidia with just $40,000 in their bank. With more funding coming only later.
Initially, Nvidia had no such name to it. They used to only use NV as their name, with NV being an abbreviation for Next Version. Then, after a lot of searching, an idea came from the Latin word invidia, which means envy, that the company's name as we know it was selected.
Legacy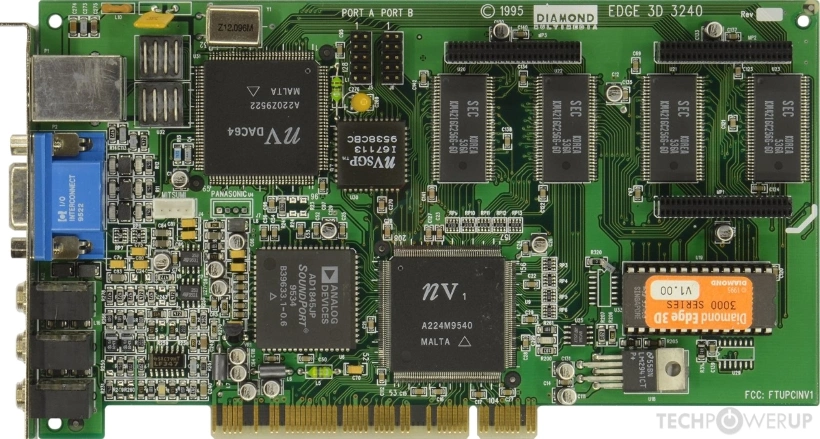 A year later, in partnership with SGS-Thomson Microelectronics, Nvidia made it's very first commercially available product. The Nvidia NV1. It was a $299 PCI based card on a 500nm process with 1 million transistors, with just 75 MHz GPU speed and 2 MB of memory. With a dozen of rival graphics companies around, the card wasn't successful.
It was only in 1998 that Nvidia found some footing with their release of NVIDIA Riva TNT card. It was based on 350nm process, had 7 million transistors and came with a 90 MHz GPU clock and 16 MB memory.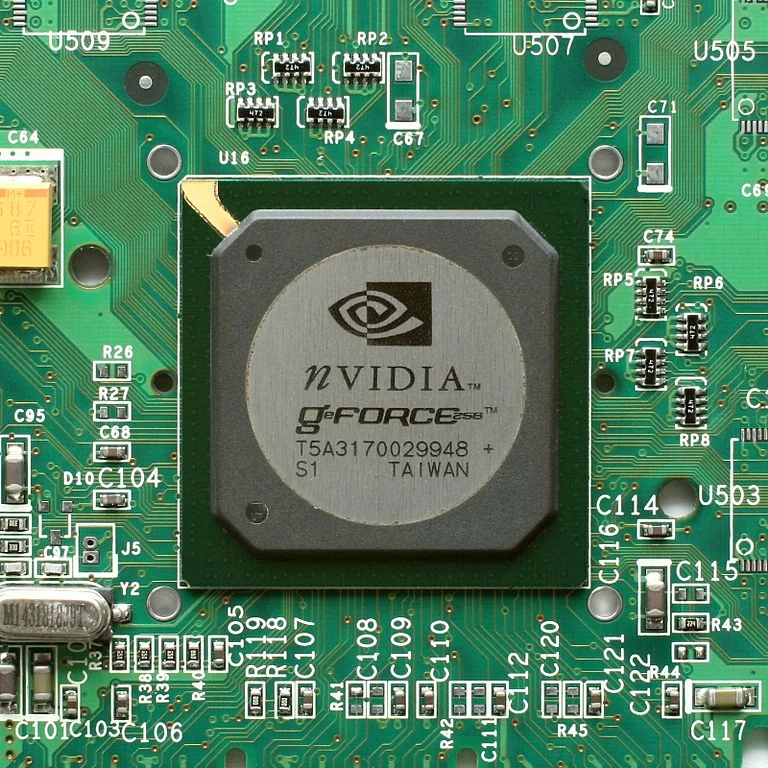 However, the biggest product by Nvidia back then came a year later. Nvidia released GeForce 256, which it marketed as "world's first GPU". Made by TSMC, this was one of the graphics cards which ensured that Nvidia goes onto to become one of the biggest names in the video game hardware industry. Based, on a 220nm process, GeForce 256 came with 17 million transistors, 120 MHz GPU clock and two different types of memory, SDR and DDR. While SDR was slower and made by Samsung, a faster DDR version was made by HK Hynix (Hyundai Electronics back then). However, both came with 32 MB memory.
Later, Nvidia also got a contract to develop the graphics chip for the very first XBOX console. For which Nvidia got a huge $200 million in advance. Years later, it also got a contract to develop a graphics chip for PlayStation 3 console.
Meanwhile, Nvidia managed to acquire many companies, including 3dfx, which was one of the biggest names in the graphics card industry back then. Besides, it's another rival, ATI, was sold to AMD in 2006.
Future Forward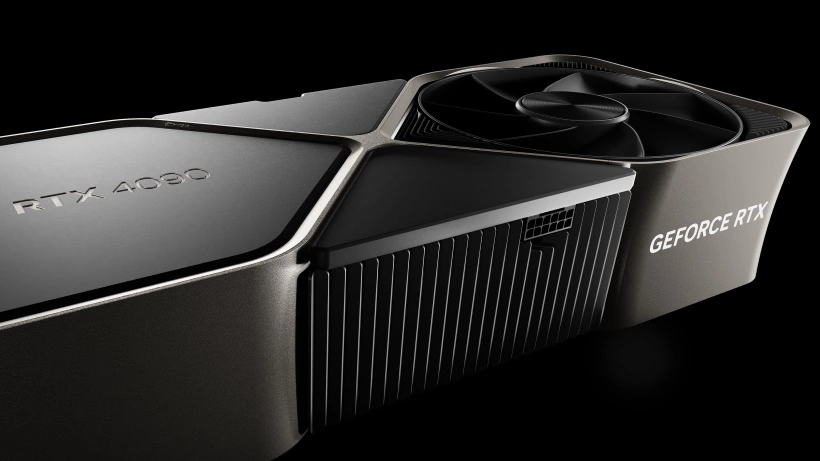 Throughout the years, Nvidia has released many graphics cards. Too many of them to even list. The latest one being Nvidia GeForce RTX 4090 which has ensured that Nvidia remains the leader in the graphics card market out there.
Not to forget, few years ago Nvidia did make something standout. It introduced Ray Tracing hardware in its RTX graphics cards, starting with RTX 20 series, which was a new introduction in the world of graphics and gaming. It completely changed the lighting and reflections looked and worked in video games. Though it's questionable whether the reduction in performance is worth it, thanks to heavy resources required to run it.
However, Nvidia of the present day isn't concentrating on graphics cards alone. It makes portable gaming consoles in Nvidia SHIELD. Not to forget, it makes mobile GPU chips. Going forward, Nvidia wants to also make further improvements in AI chips, supercomputer modules, data-center among other things.
These days, Nvidia has almost become a monopoly in graphics card market, capturing a huge market share. With their only rivals, AMD and now latest entrant Intel, being far behind in market share than what they ideally should be, This has meant that Nvidia has been putting their recent generation of graphics cards at unbelievable and sometimes unacceptably high prices.
Whatever it maybe. Nvidia remains and might continue to be one of the biggest names in the gaming hardware industry. We wish them their 30th birthday and hope that they continue making great products, though price them affordably better too.