It's the end of another week of 2023 and it's time yet again to recap everything important that happened in the world of Microsoft in the past few days. This time around, we have lots of AI-related news items, stories about Windows 11 Insider Preview updates, and upgrades to various Microsoft software and utilities. Without further ado, let's dive into our weekly digest for April 2 - April 7 below!
ChatGPT bans
We'll start this week's digest off with news about major AI endeavors and the bumps in the road that they have been facing in the past few days. It seems that Germany may be joining Italy in attempting to ban ChatGPT from being used in the country. The reasoning appears to be the same, being that the service does not restrict children under the age of 13 from signing up and that there may be data collection violations impacting consumer privacy.
In the same vein, an Australian mayor is considering a defamation lawsuit against OpenAI because ChatGPT falsely claimed that he was jailed for taking part in a bribery scandal involving a company called Note Printing Australia in the early 2000s. And while not as large of a scope as the two cases just discussed, ChatGPT was also tricked into "generating" valid activation keys for Windows 95. Of course, you could argue that if you are giving specialized prompts to ChatGPT because you know the formula for generating the keys already, perhaps this is not as big of a deal, but let us know your thoughts in the comments section here.
Following the publication of a letter in which 1,100+ influential personalities called on AI companies to stop work on large language models more powerful than GPT-4 for at least six months, Microsoft co-founder Bill Gates has stated that this is a pointless initiative. Everyone should instead work to identify tricky areas and iron out problems with the technology. Interestingly, Microsoft also emphasized the importance of its principles for Responsible AI, which is ironic considering that it laid off its Ethical AI team just a few weeks ago.
Despite all of these ongoing debates on the subject, Microsoft is continuing its mission to integrate and improve AI technologies in its core consumer products. OneNote is getting Copilot integration soon and Microsoft has also issued multiple updates to Bing Chat to ensure fewer refusals and longer message lengths. It is also testing Bing Image Creator in the Sidebar of its Edge browser. In fact, Bing Chat has already been integrated into SwiftKey Beta.
Free USBs for Windows Insiders and other updates
You may remember that when Microsoft introduced its new Windows 11 Canary Channel last month, it offered Insiders free USBs so that they could clean install Windows 11 on their machines if they so wished. While it initially stated that it would take six to eight weeks to ship these USBs, it appears that some Insiders have begun to receive their free hardware. The USB features 64GB of storage and instructions for how to clean install Windows 11.
Speaking of the Windows Insider Program, there were a flurry of Insider builds this week. Canary build 25336 contained only a few minor improvements, Dev build 23430 brought improvements to Do Not Disturb along with lots of bug fixes and known issues, while Beta build 22624.1546 (KB5025310) added Snipping Tool support for the Prt Sc key, among lots of other improvements. A Windows Server vNext release was flighted with a known issue too, but interestingly, it does not share its build number with the Canary Channel, and is instead tagged as build 25335.
Although Microsoft documents most features and enhancements present in its Insider releases, eagle-eyed enthusiasts manage to discover undocumented changes all the time. This time around, we have seen movement on the Cloud PC integration front as well as a potentially controversial restriction to limit the number of recent tabs you see via the Alt + Tab shortcut.
Over on the marketshare side, Windows 11's position in the Steam hardware survey fell by a massive 7.92 percentage points and now stands at 22.41%. That said, it is important to understand that these results are based on optional and random surveys so may not necessarily paint an accurate picture of reality. Either way, Microsoft is trying to convince more people to upgrade to Windows 11 too as Windows 10 version 21H2 reaches its end of support date. However, if you're an AMD customer, note that there also seems to be a Windows 11 TPM Attestation bug on some supported Ryzen processors.
And if you like tinkering around with Windows, you should know that third-party Windows 11 debloating app BloatyNosy has one of its modules removed from the Microsoft Store version because it was causing conflicts with the OS. On the other hand, DoNotSpy11 is now supported on Windows 11 version 22H2 "Moment 2". Similarly, you can now enable a "Windows 12" theme using Stardock's WindowsBlinds or run the now-defunct Windows 10X on the Surface Duo with a third-party mod.
Enhancements for IT admins and upgrades for Microsoft services
Microsoft had tons of updates for its app and services for IT admins, organizations, and consumers. Starting with the first category, Windows Autopatch has new alerts and features that you can try out right now. In addition, Microsoft is changing the release cadence of Configuration Manager so that it "better aligns" with the release schedule of Windows. When it comes to Windows 365, the Redmond tech giant has rolled out a new edition for Frontline Workers and explained why it doesn't release concrete performance numbers for its Cloud PCs.
Microsoft had lots of Edge news updates sprinkled throughout the week too. The company has officially announced a preview of Workspaces for its browser and also released a utility called Browser Essentials to help you closely monitor Edge's performance and security. The browser is set to receive a major feature update with the ability to save and edit web images soon too. Until then, Microsoft has enabled some security improvements in Edge 112 and also made it easier to block autoplaying videos. Edge 113 is now available in the Dev Channel as well with lots of fixes, improvements, and policies.
Coming over to Microsoft 365 apps and services, Outlook for Windows preview has added support for Gmail accounts, with more to follow. Furthermore, following lots of user feedback, the Quick Access Toolbar default has also been returned to Office apps. Meanwhile, Teams customers will be happy to know that they will soon be able to get rid of unread notifications quickly and that Education customers have also received the upgraded Teams app with faster performance. There's also a new My Day feature and a green screen capability to leverage but the latter is just for Intel PCs.
Git gud
First-party Xbox game Quantum Break has been removed from digital storefronts due to some of its licenses expiring. However, Microsoft and Remedy have emphasized that negotiations are ongoing and that the title will return soon. Meanwhile, another first-party title Minecraft has received new icons and logos (a movie based on the IP has been pushed to April 2025) while an update to Halo: The Master Chief Collection has enabled multiplayer matchmaking on the Steam Deck. That said, fans of the latter will be sad to know that Halo chief Joseph Staten has recently left Microsoft. On the other hand, Age of Empires II enthusiasts will be pleased to hear that the Return of Rome expansion is out in May with Age of Empires I content as well.
Over on the Activision Blizzard acquisition front, Sony has criticized the UK CMA's provisional ruling in favor of Microsoft, claiming that it's full of errors. It noted that the regulator's findings are "surprising, unprecedented, and irrational" when it comes to assessing the economic impact if Microsoft were to make Activision's Call of Duty franchise an Xbox exclusive.
On the hardware side of the fence, Microsoft has announced the Xbox Wireless Controller – Remix Special Edition. The unique selling point for this item is that it features recovered plastics, with one-third coming from recycled controllers and reclaimed materials. But if you're more utility-oriented when it comes to your purchases, you might have new options for Xbox Series X|S storage expansions cards soon. In addition, if you're an Xbox Insider, check out the changelog for some new builds here too. However, if you like to tinker around with emulators on the Xbox's retail mode, you'll be sad to know that this is now disabled.
Lastly, when it comes to deals and promotions, Borderlands and Diablo II headline this week's Deals with Gold while Elder Scrolls Online and more are on offer via Xbox Free Play Days. Microsoft is also offering up to 90% off on select Xbox games during the ongoing Spring Sale. But if none of that tickles your fancy, check out this Weekend's PC Game Deals handpicked by our News Editor Pulasthi Ariyasinghe himself.
Dev Channel
Under the spotlight
Neowin News Reporter John Callaham celebrated Microsoft's 48th birthday this week by taking a trip down memory lane and detailing some trivia items about the company's history.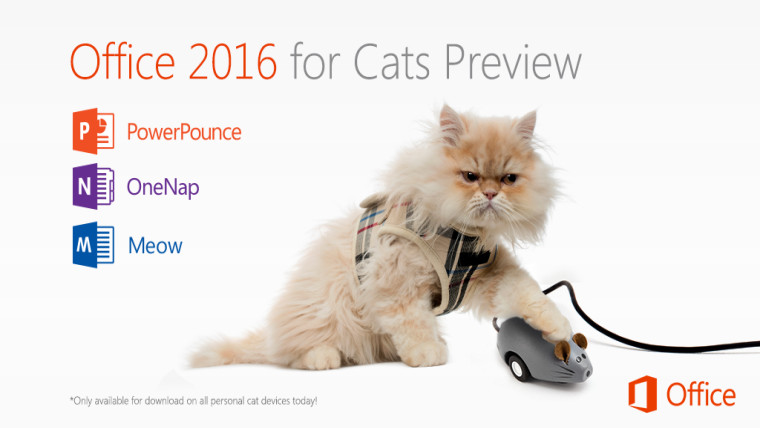 With April Fools happening at the start of this month, John also took a look back at some of Microsoft's memorable stunts on this silly day, read more about them here.
John was pretty much on a spree with original content pieces and published his thoughts on an early preview that he got to witness for Minecraft Legends too.
Finally, forum member Adam Bottjen detailed how you can use a "hidden" version of the Start menu in his latest Tech Tip Tuesday piece.
Logging off
Our most interesting news item of the week relates to confirmation from Google CEO Sundar Pichai that the company is gearing up to compete with Microsoft in the field of AI-based search by integrating its large language models in Google Search. The executive also noted that Google's generative AI product Bard will switch over to the PaLM language model, which is supposed to be better in this domain than Bard's current language model.
Microsoft Weekly: ChatGPT bans, free USBs for Windows Insiders, and IT admin upgrades