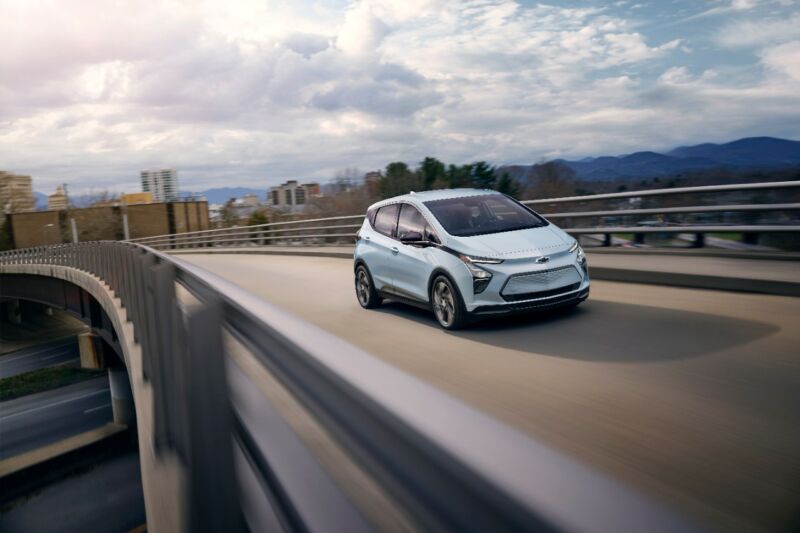 With a starting price of $26,500, it's no surprise that Chevrolet has sold a lot of Bolt EVs this year.
General Motors
As we're now in the second quarter of the year, automakers have been reporting their sales numbers. Tesla, which we covered on Monday, is far and away the leader when it comes to electric vehicle sales in the US. But as more and more automakers are bringing new EVs to market, Tesla's market share is eroding, from 72 percent at the beginning of last year to 54 percent now—and it may fall to less than 50 percent over the next few weeks. Which of those other automakers are managing to move metal? We took a look through the Q1 sales announcements to get an idea.
While most automakers have published their Q1 2023 sales, this is not a universal list. In particular, Porsche, Mercedes-Benz, Lucid, and Genesis have yet to reveal those numbers as of April 5. And the manufacturers don't all break out data in the same way, either lumping all EVs together (looking at you, General Motors) or grouping different powertrains together (as is the case with the Kia Niro and Hyundai Kona).
It's also helpful to remember that, other than Tesla, Rivian, and Lucid, all the other automakers have product lines other than battery EVs, so such a company probably isn't going out of business next week because it only sold 3,000 EVs in three months. Supply chains still aren't back to what was considered normal pre-pandemic, and it's worth remembering that in most cases, these are global products. There are severe penalties for automakers who don't sell enough EVs in Europe and China, unlike here in the US. So in cases of finite supply, those markets will receive priority when it comes to deliveries—every EV you sell in the US is an EV you can't sell in Germany, after all.
General Motors is best of the rest
General Motors had a good Q1 this year, selling "more than 20,000 EVs," according to a press release that does not provide any more granularity to that figure. But a little digging reveals that the vast majority of these were Bolt EV and Bolt EUV sales, with 19,700 vehicles finding homes in the first three months of 2023. That's up from 358 for Q1 2022, when the cars were taken off the market for some time due to a battery manufacturing defect.
Cadillac has delivered almost a thousand Lyriq SUVs so far this year, but the same cannot be said for the GMC Hummer EV. That's due to a production issue that shut down production of the Hummer from last October until the end of January. The BrightDrop Zevo 600 delivery van was also affected by that recall/stop sale, but BrightDrop says it has started shipping the first 500+ vans it built this year.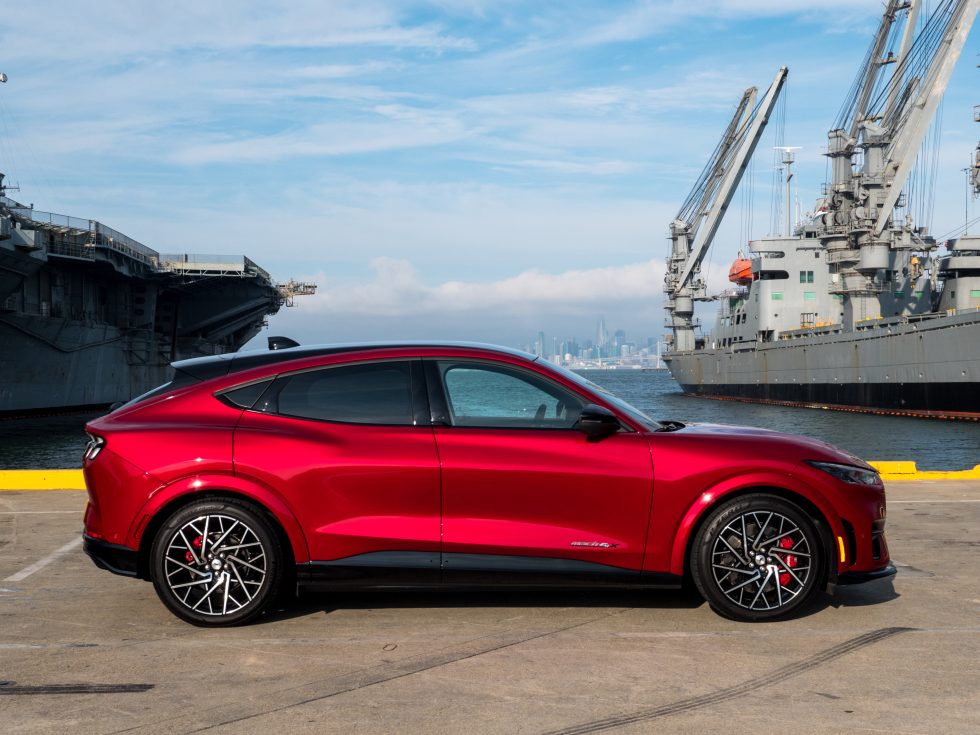 Next up is Ford, which sold 10,866 battery EVs in Q1, an increase of 41 percent year on year. Just under half of those sales were of the F-150 Lightning pickup truck—Ford says it's on track to reach a production rate of 150,000 Lightnings a year in 2023. The company hasn't given us a breakout of Mustang Mach-E and E-Transit sales, but it reported that E-Transit sales were up 62.7 percent and that Mach-E sales were down, "reflecting downtime at the plant for changes to increase production."